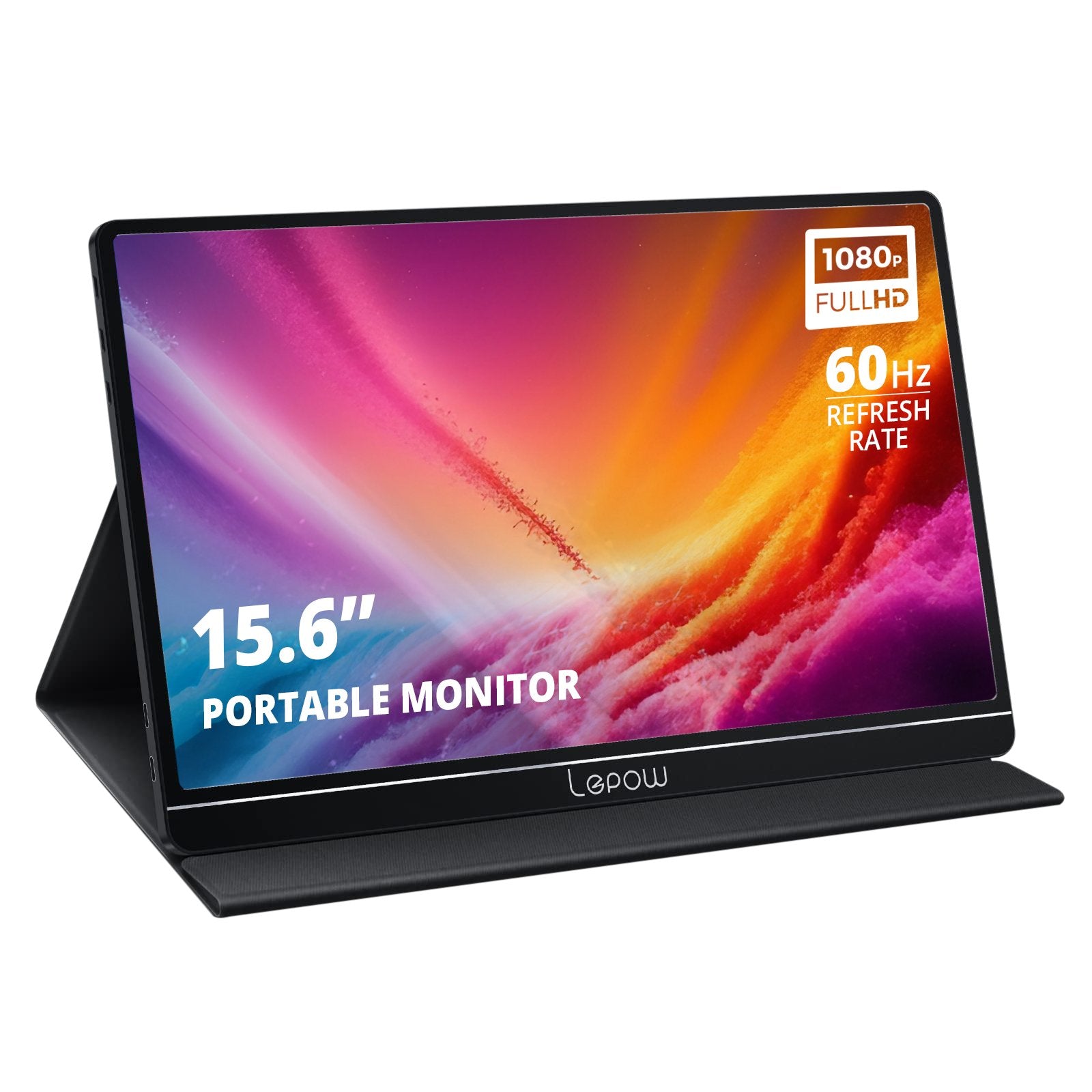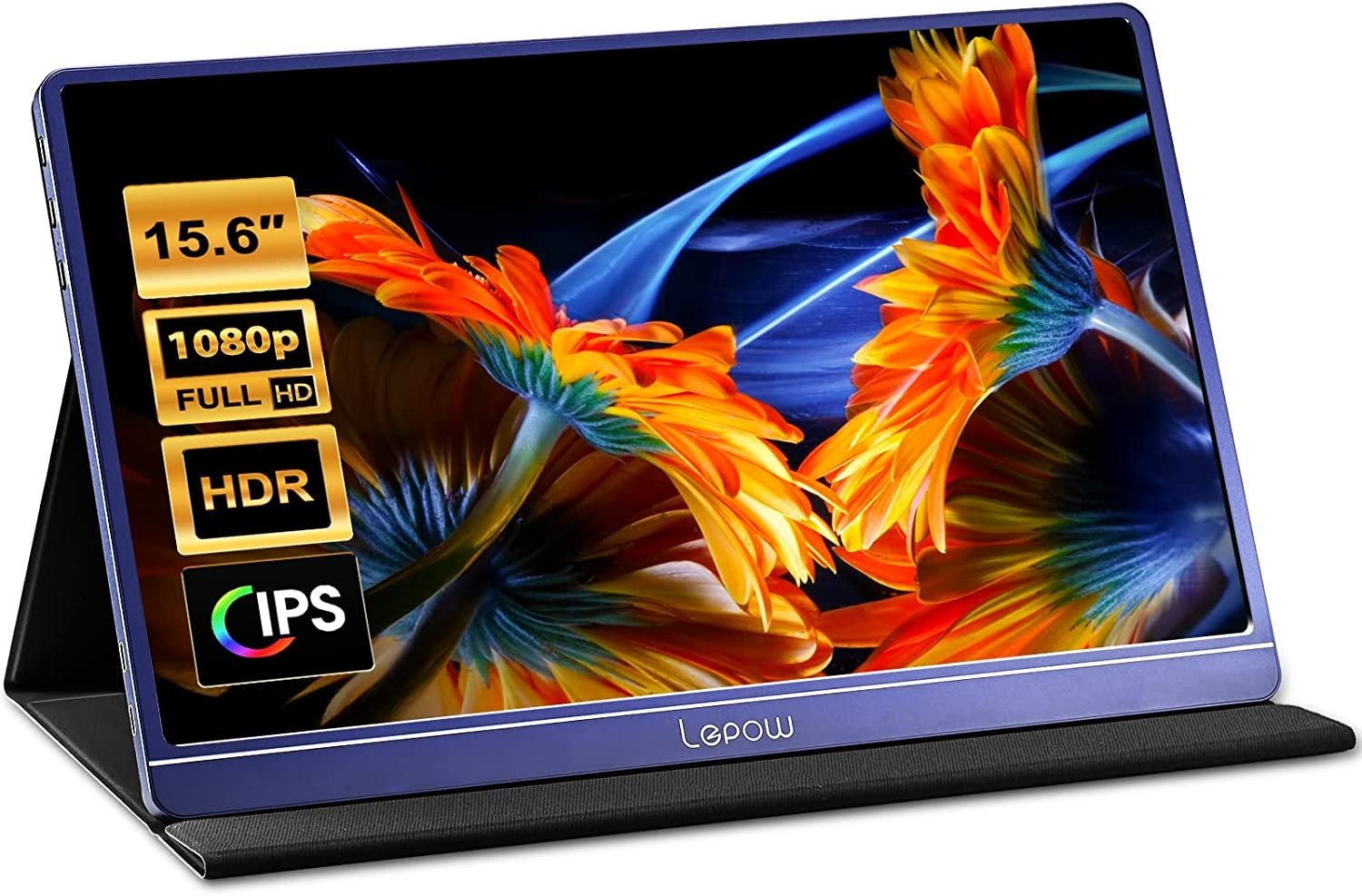 Lepow Z1 Portable Monitor 15.6"
12+30 month Extended Warranty (
registration
required)
[𝙁𝙃𝘿 𝟭𝟬𝟴𝟬𝙋 𝙄𝙋𝙎 𝙎𝙘𝙧𝙚𝙚𝙣] Lepow USB C 1920*1080 portable monitor offers immersive viewing for HD entertainment and gaming.

[𝙑𝙚𝙧𝙨𝙖𝙩𝙞𝙡𝙚 𝘿𝙞𝙜𝙞𝙩𝙖𝙡 𝘾𝙤𝙣𝙣𝙚𝙘𝙩𝙞𝙫𝙞𝙩𝙮] Dual type-C ports connect laptops, smartphones, PCs, PS3/4 & Switch. Upper port: HDMI/Type-C/power supply; Lower port: Type-C/power supply. Ideal for travel, business or home entertainment.

[𝘿𝙪𝙖𝙡 𝙎𝙥𝙚𝙖𝙠𝙚𝙧𝙨 & 𝙃𝘿𝙍 𝙈𝙤𝙙𝙚] Two speakers display multimedia files with HDR mode for excellent video transmission during gaming and entertainment.

[𝙎𝙡𝙞𝙢, 𝙇𝙞𝙜𝙝𝙩 & 𝙋𝙤𝙧𝙩𝙖𝙗𝙡𝙚] Slim design at 0.3-inch profile and 1.76 pounds is ideal for dual-monitor setups and mobile presentations.

[𝙎𝙢𝙖𝙧𝙩 𝘾𝙤𝙫𝙚𝙧 & 𝙎𝙘𝙧𝙚𝙚𝙣 𝙋𝙧𝙤𝙩𝙚𝙘𝙩𝙤𝙧] Smart cover and protective film safeguard the monitor. The PU leather case can fold into a stand.
Dimensions: 14.56*8.89*0.27 inches
Weight: 1.69 lbs
Screen Size: 15.6 inch
Panel Type: IPS
Resolution: 1920*1080
-Lepow Portable Monitor
-HDMI to Type-C Cable
-Type C to Type C Cable
-Type C to USB A Cable
-Wall Charger
-Smart Cover
-Screen Protector
-User Guide
-FAQ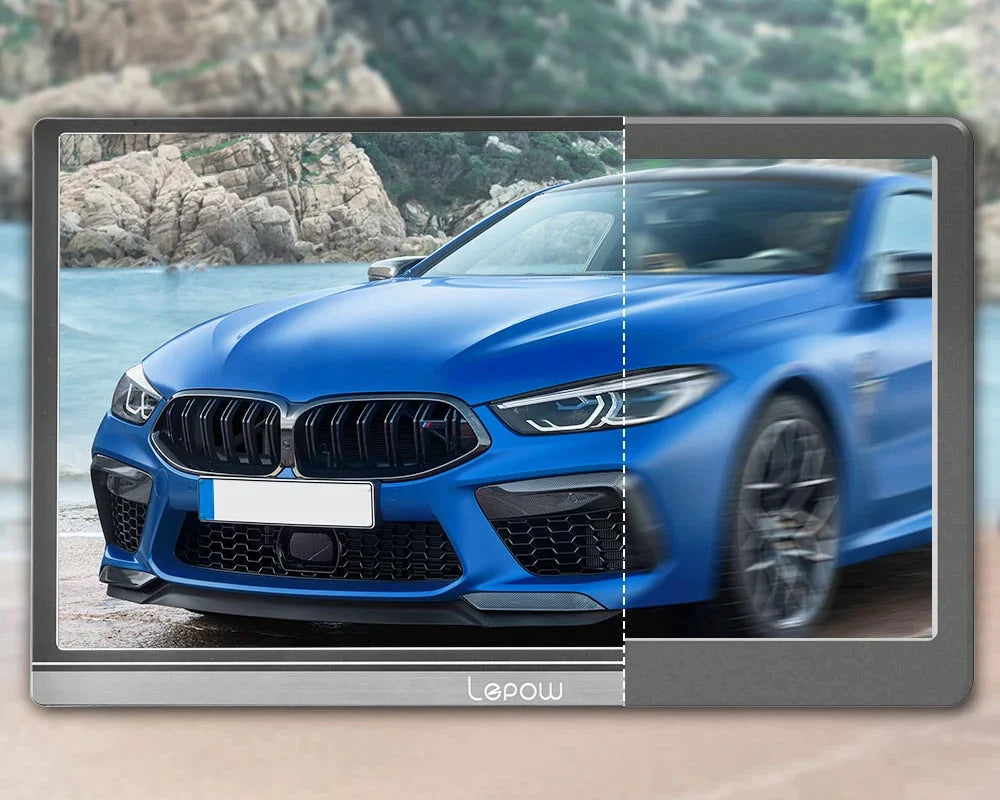 Full HD 1080P IPS Screen
Lepow USB C Monitor delivers stunning 1920 x 1080 resolution visuals with awesome color reproduction. The 15.6 inch Full HD IPS screen use eye protection that keeps your eyes from getting tired during prolonged use.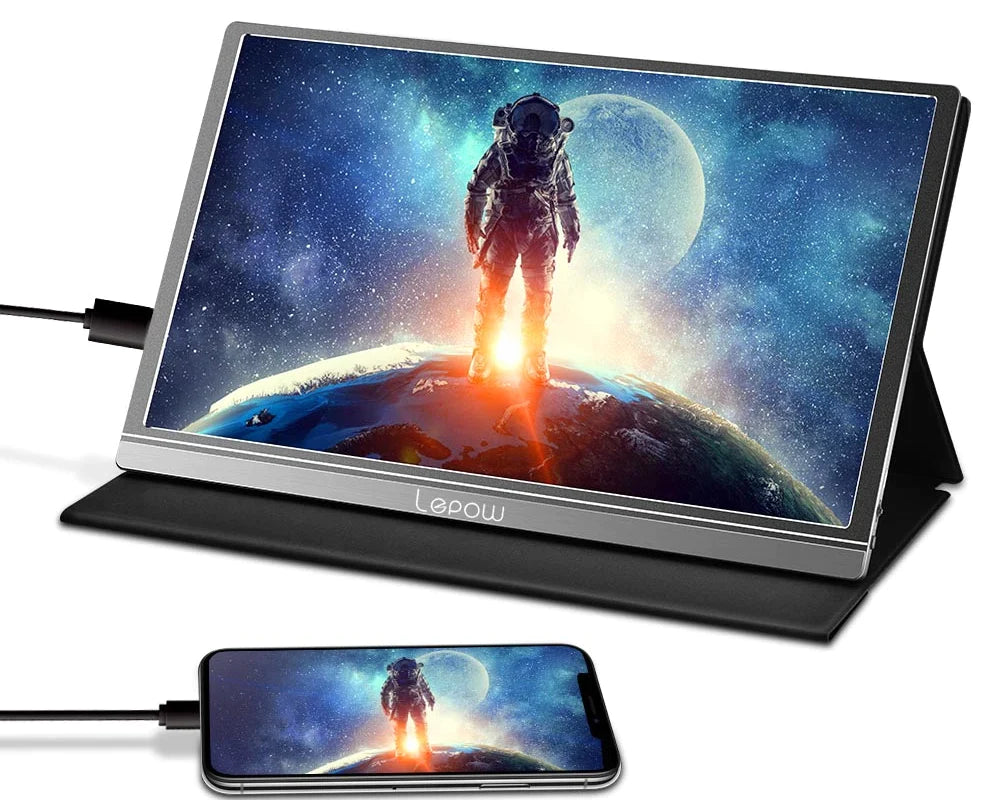 Versatile Digital Connectivity
Lepow 15.6 inch portable monitor is equipped with two full-function type-C ports, which makes this portable gaming monitor more convenient to connect your laptop, smartphone and other devices.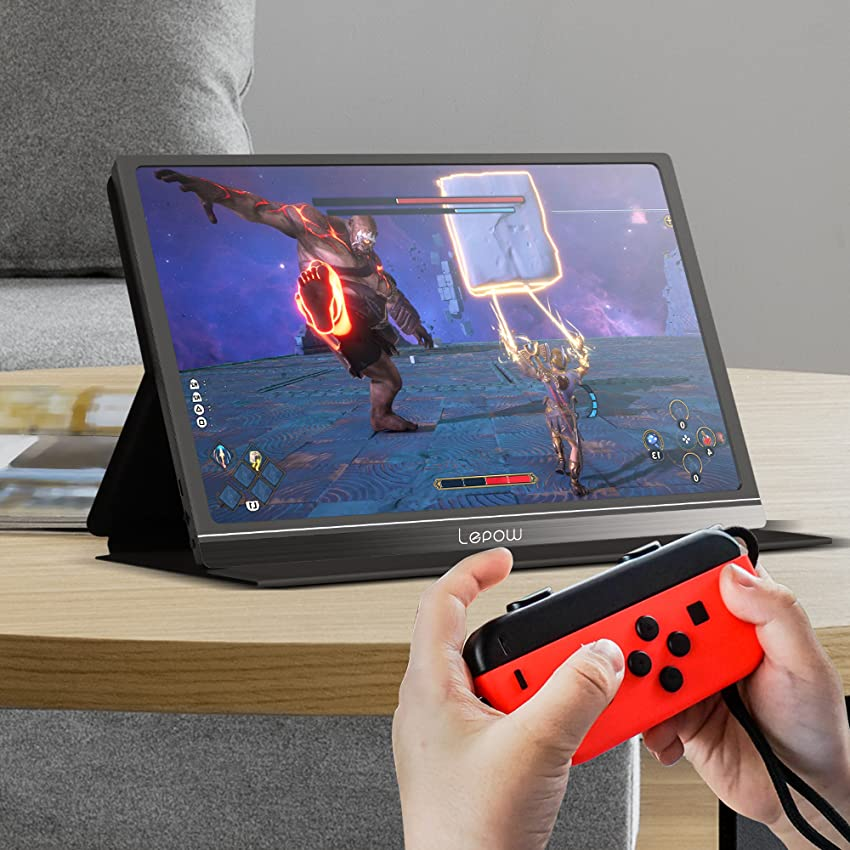 Dual Speakers & HDR Mode
2 built-in speakers efficiently helps display multi-media files especially when listen to music/watch movies/play games. HDR mode support excellent mainstream transmission so that you can enjoy great video transmission in game and other entertainment.