Lepow USB-C Monitor delivers stunning 1920x1080 pixels resolution visuals with awesome color reproduction. The IPS screen delivers you a vivid image and an awesome viewing experience when extending your screen or playing games.
Multiple Devices Connection
Lepow monitor is compatible for laptops, PCs, Phones, PS5, XBOX, Nintendo Switch etc. You can connect your devices to this portable monitor easily via Type-c or Mini HDMI port to play business presentations, games, videos, TV series, photos etc.
Smart Cover &Screen Protector
The smart cover is made with a durable PU leather exterior, a soft lining to keep your monitor safe. It can fold into different positions to create a stand of reading, typing or watching. And the screen protector makes it fully protective from the scratches.
Slim, Light Weight & Portable
With a slim 0.13-inch profile and just 1.67 pounds, Lepow 15.6 inch portable monitor is ideal for your life and work to make a simple setup on-the-go dual-monitor and mobile presentations.
2 built-in speakers efficiently helps display multi-media files especially when listen to music/watch movies/play games. HDR mode support excellent mainstream transmission so that you can enjoy great video transmission in game and other entertainment.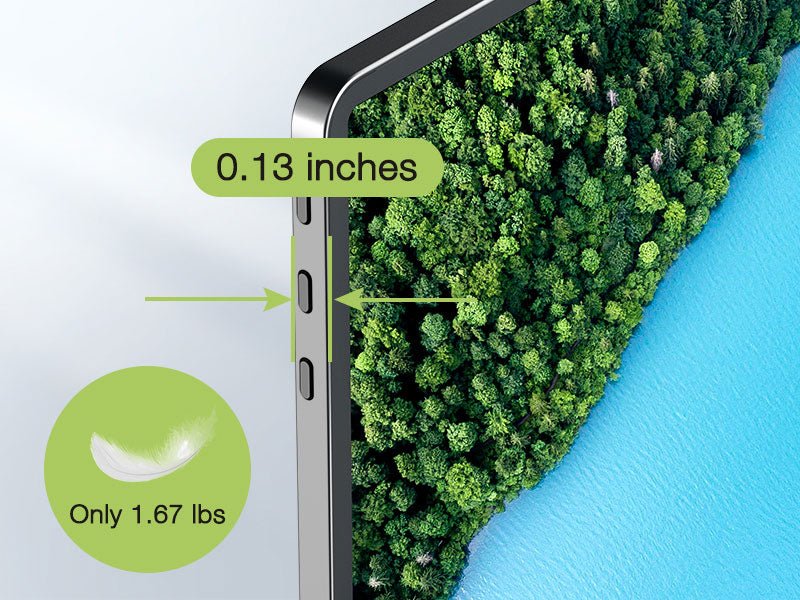 Our portable monitor for laptops features a 0.13" ultra-slim profile and 1.67lbs lightweight, won't add weight to your load. The upgraded portability surpasses other competing products, making your portable monitor easier to carry around, just slip it into a backpack, then you can work and play anytime, anywhere on the go.
There are two built-in speakers on the back of the portable display, which deliver booming sound with crystal-clear audio quality. You can get immersive listening enjoyment when watching movies/playing games/listening to music. This portable display will bring you an enticing home theater experience.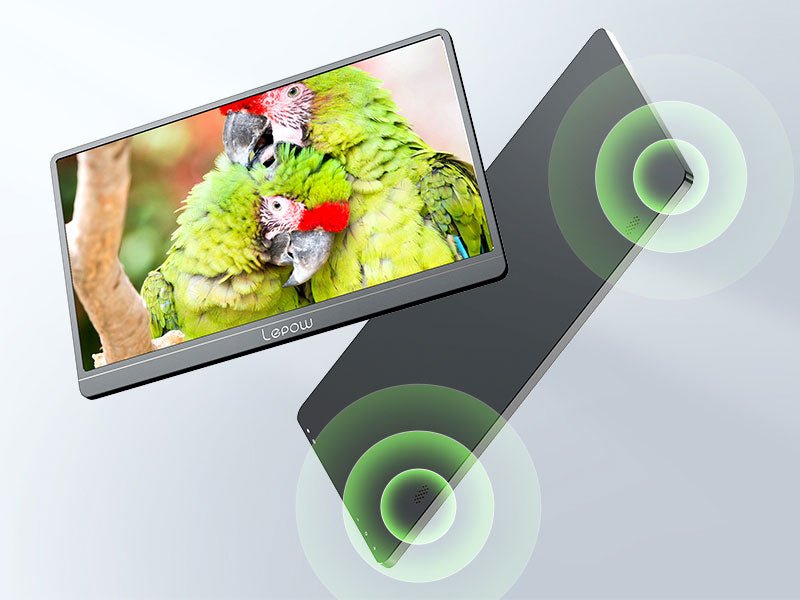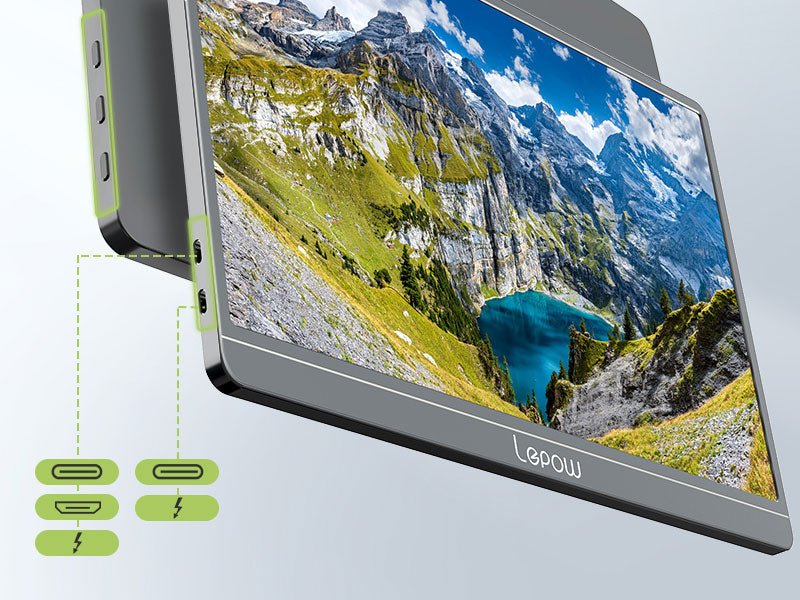 Full Function Type-C Port
Lepow portable monitor with two full-function Type C ports. The upper one supports Type-C connection/power supply, and the lower one supports HDMI connection/Type-C connection/power supply, which allows you to connect the portable monitor with all kinds of devices, like a phone, PC, laptop, or gaming consoles. The one full functional port solution will make your work more effective.
Ways to use the Smart Cover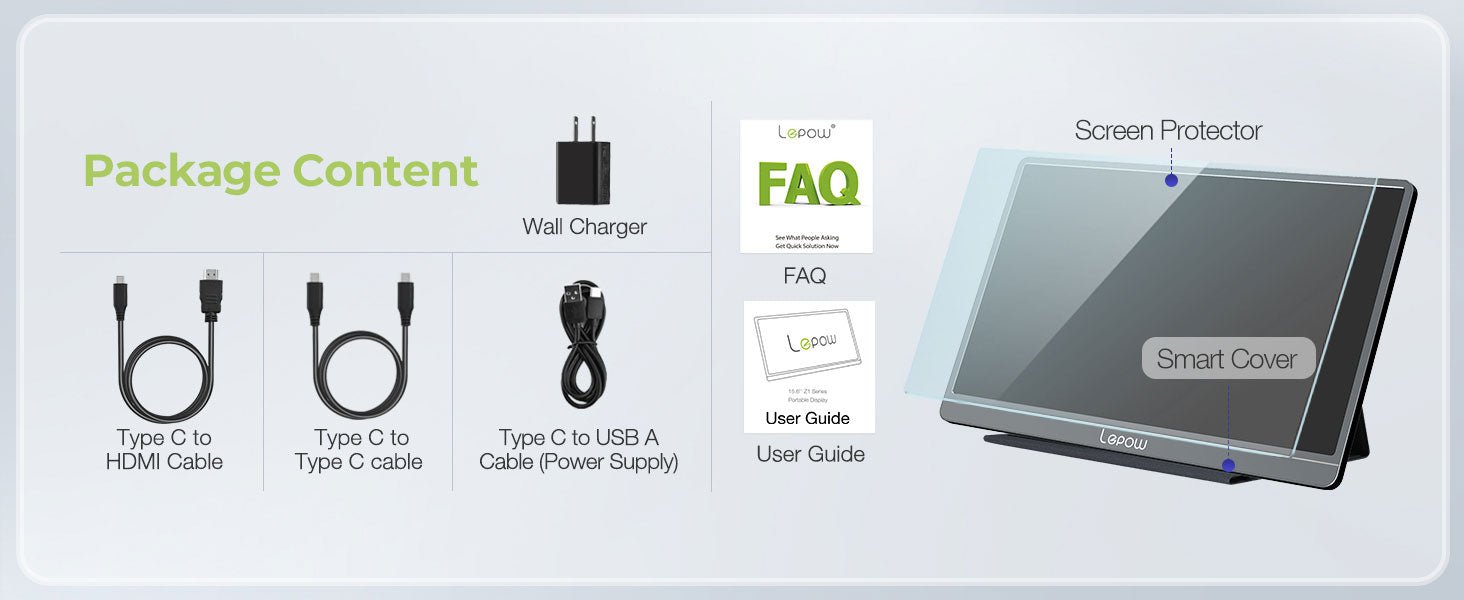 Portable Monitor for Gaming
Build your gaming setup anytime, anywhere with the Lepow portable monitor, connect your Xbox Series S, PS5, Nintendo Switch or even the Steam Deck via USB-C or Mini HDMI and play wherever you want!
| Specifications | Value |
| --- | --- |
| Dimensions | 8.89 x 14.56 x 0.27 inches |
| Item Weight | 1.76 pounds |
| Manufacturer | Lepow Creative Technology |
| ASIN | B0B8NMVNMS |
| Screen Size | 15.6 Inches |
| Aspect Ratio | 16:9 |
| Total USB-C Ports | 2 |
| Resolution | 1920x1080 pixels |
| Refresh Rate | 60Hz |
| Image brightness | 300 Candela |
| Voltage | 110 Volts |
| Warranty Policy | 12+30 month Extended Warranty (registration required) |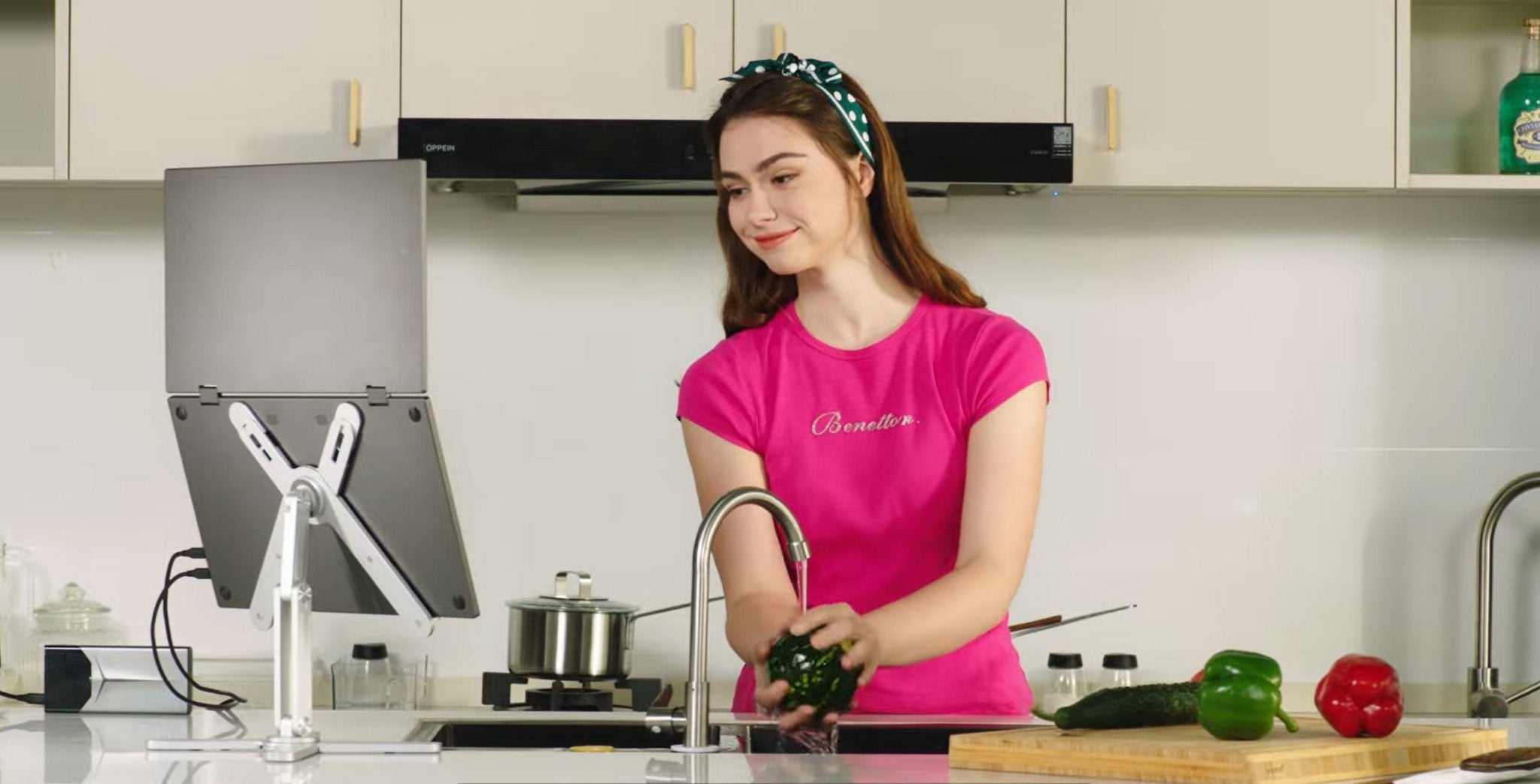 Lepow A Brand You Can Trust
Our customer advocates are standing by 24/7 to support you via email and social media. We also have a comprehensive, regularly updated help center for those who prefer to find help yourself. Or if you are feeling social, we have a supportive community of creators, small business owners, and marketers on social media
Products have reached consumers
Satisfied customers and five-star reviews
Customer Reviews on Amazon