Is your life on the road? This portable monitor is easy to carry, lightweight, thin, folds 360° and fits in any backpack
Apply to every scenario you can imagine, whether you are at work or gaming.
We Believes That Originality And Creativity Are Vital to Success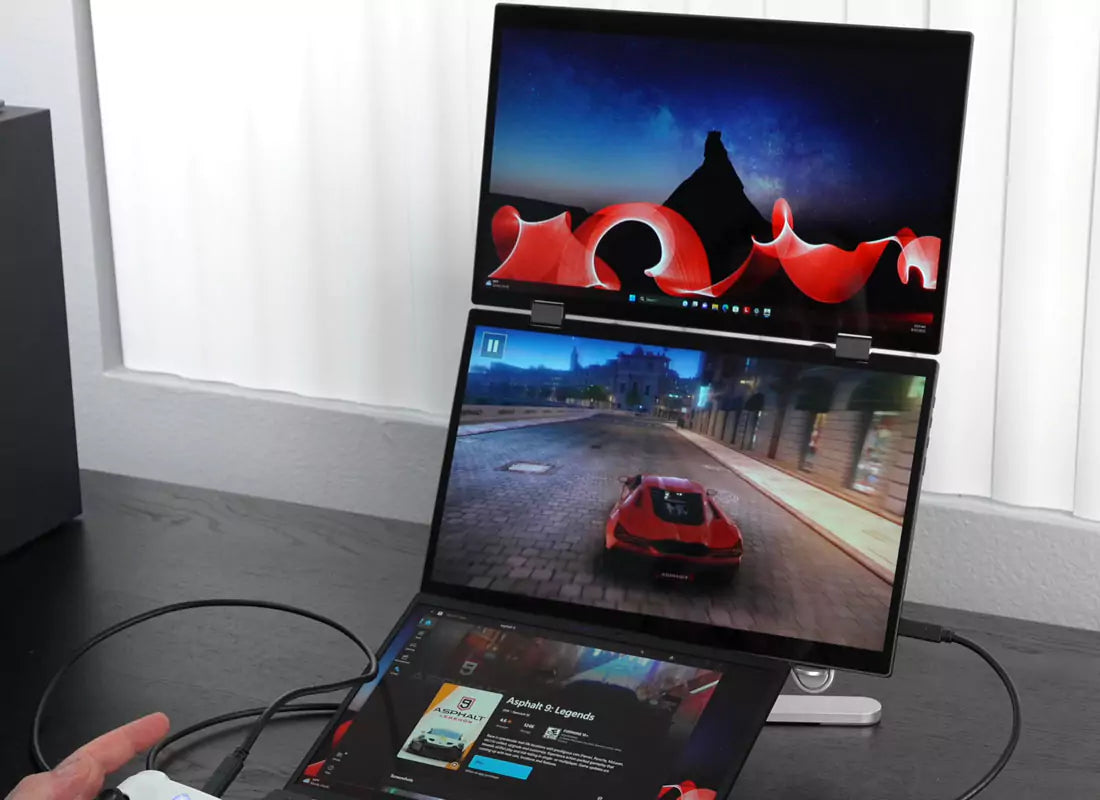 Redefine the way you play with Dual View Monitor, expand your field of view, no more missed details, catch every subtle movement and dominate virtual worlds! Play on one screen and streaming on the other, you can easily view a chat and respond to your viewers in real time.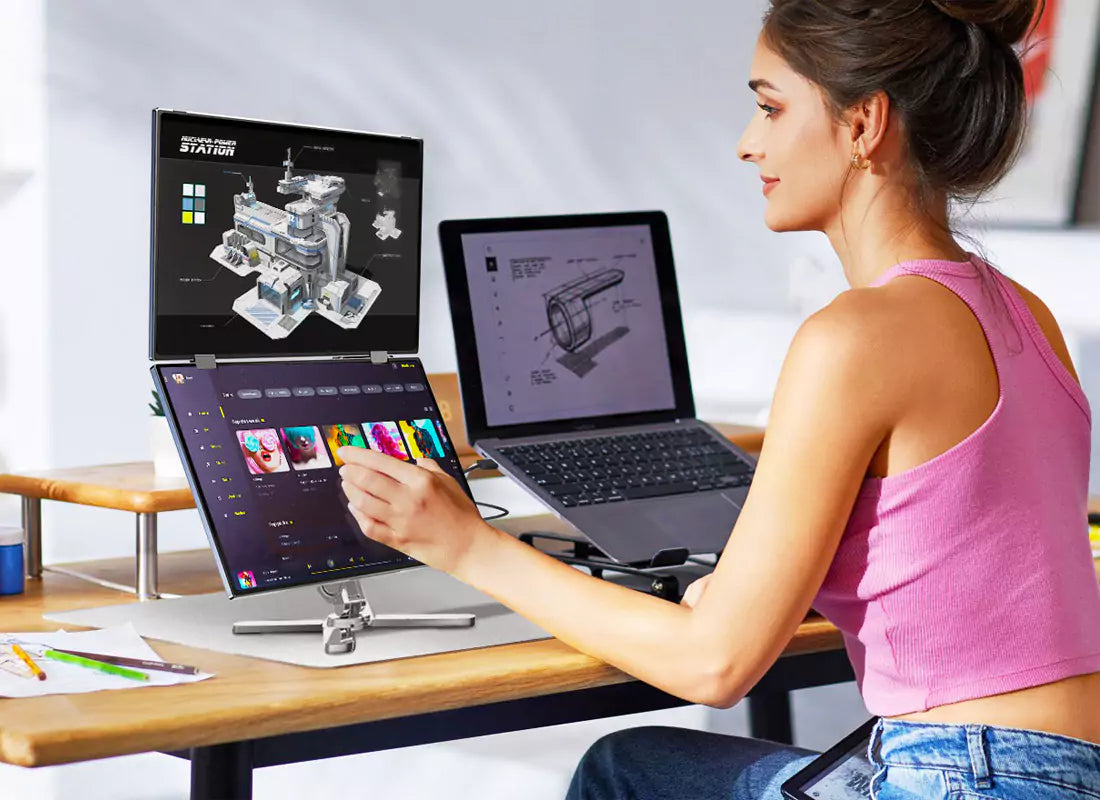 Crisp Visuals, Seamless Integration
mmerse yourself in stunning visuals with the high-resolution display of Lepow DualViews. There are two 14" screens, Full HD 1200p 60Hz and 300 Nits of brigthness. The monitors seamlessly integrate with your existing setup, providing a crisp and clear extension of your screen real estate.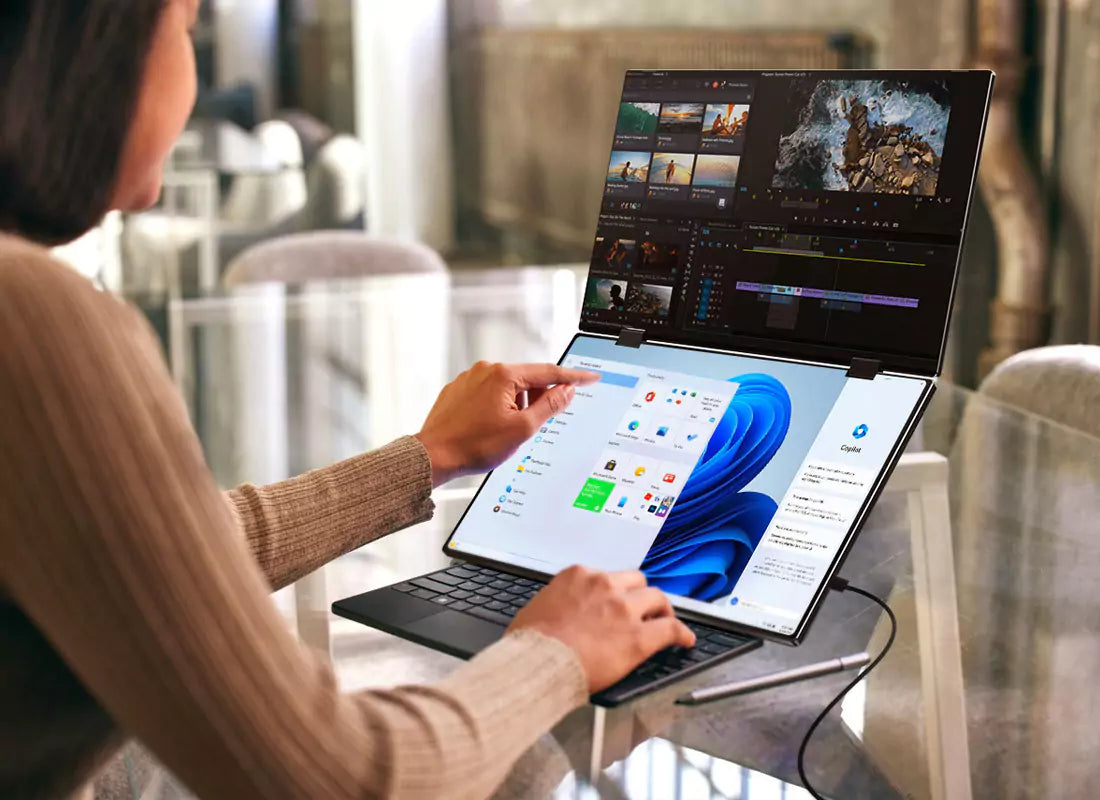 Take entertainment on the go with the ultra-portable and foldable Dual View Monitor. Made of Aluminum Alloy Metal, it only has 3.47 lbs and 0.61 inches thick when folded. Sleek and stylish, Lepow Dual View is engineered with an ultra-slim profile.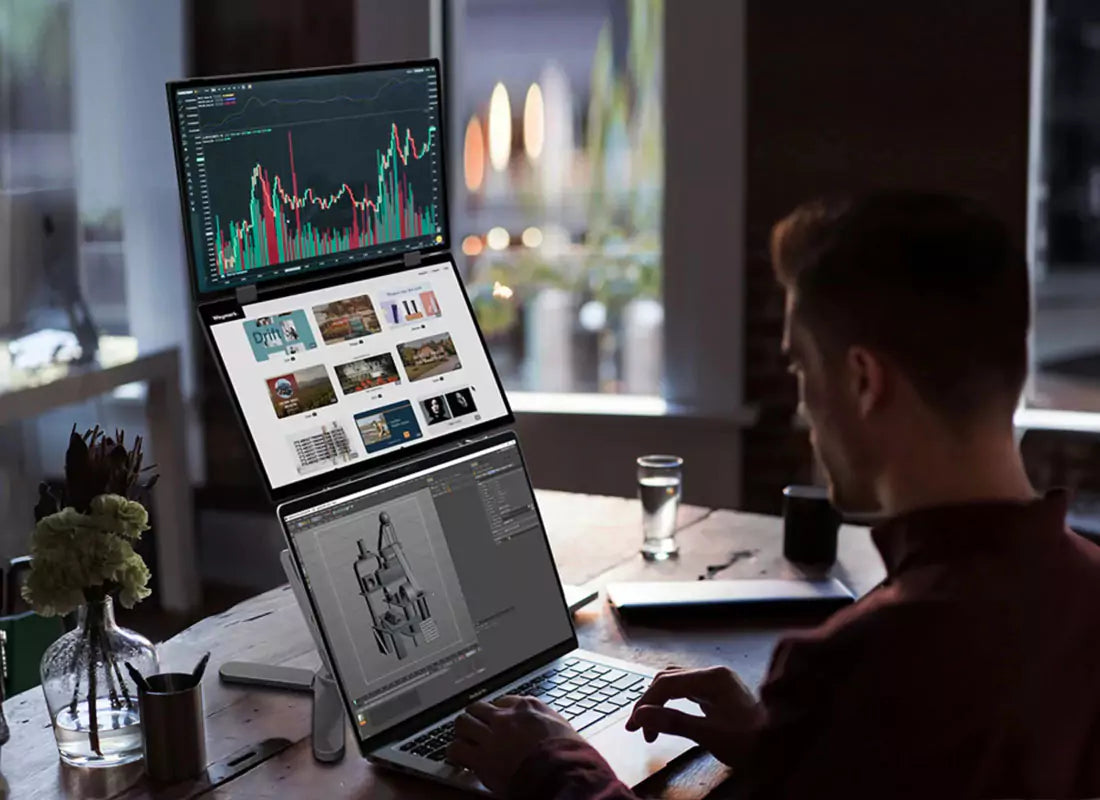 The Lepow Portable Dual View Monitor connects with everything everywhere. It is compatible with a wide range of devices such as Laptops, PC, Tablets, Mobile Phones, Playstation, Xbox, Nintendo Switch, SteamDeck and works perfectly with operating systems such as Windows, Mac, Chrome, iOS and Android.

Take Lepow home and experience them for yourself
Provide services to customers during and after the purchase

Extended warranty services for consumers

Ensure payment methods for both sides of the transaction