Realistic 106% sRGB Screen
With FHD 1080P, IPS 178° full view angle, and High Dynamic Range tech, you can't believe the powerful performance this slim 15.6" portable screen has. Moreover, this portable screen is advanced with Quantum Dot Display tech for higher brightness and a greater color gamut range of 106% sRGB. Such an excellent portable screen can reduce the blue light damage to your eyes, making it easier to view for a long time, whether it is for entertainment or business.
Wide Compatibility, Just Plug & Play
With full-function Type-C ports, this portable monitor can work with multiple devices, such as your laptops, PCs, phones, Xbox, PS4/5, Switch and so on. You only need one USB-C cable (included) to connect your device to this portable monitor. No need for an app, or driver, just plug and play. NOTE: You need an external power supply of 5V/2A or above for this portable monitor.
Super Portable, Take It Anywhere
With 0.22" thickness and 1.67 lbs weight, you can easily hold this portable external monitor for a long time or perfectly fit this slim external monitor in any of your bags. When you travel, take this external monitor with you and watch videos on the train. You will gain a more immersive viewing experience than watching videos in your phone. When you work or study remotely, you can also take this external monitor and gain the extra external monitor and display.
This second monitor features 3 display modes, that is, duplicated mode, extended mode and second screen mode. You can share the same content with others by using the duplicated mode, avoiding the awkward situation where many guests need to stare at one screen. You can also boost your phone display on this 15.6" size second monitor via the extended mode. Most importantly, this second monitor gives you a second screen to improve work efficiency and productivity.
The smart protective case can protect this monitor extender inside or outside your bag against dirt and scratches. Not only that, this protective case can also be used as a flexible screen holder for this monitor extender, providing portrait or landscape mode and 2 adjustable viewing angles. You may enjoy videos or play games in landscape mode with the stereo speakers while reading long texts in portrait mode. You can adjust this monitor extender in the appropriate way you want.
This second monitor is equipped with 2 Type-C ports. The one with the adapter mark supports Type-C connection/power supply, while the other one supports these and HDMI.
With the thickness of 0.22" and the weight of 1.67 lbs, this screen extender is very portable and can be used anywhere easily.
This external monitor features HDR mode and wider 60Hz Full HD 1080p and 178° viewing angle to power your gaming.

Integrating with two 1W stereo speakers, this portable screen has a superior sound quality for your videos or games.
This smart case can protect the screen of this portable monitor for laptop and also act as a holder.
Ways to use the Smart Cover
Portable Monitor for Gaming
Build your gaming setup anytime, anywhere with the Lepow portable monitor, connect your Xbox Series S, PS5, Nintendo Switch or even the Steam Deck via USB-C or Mini HDMI and play wherever you want!
| Specifications | Value |
| --- | --- |
| Dimensions | 8.89 x 14.56 x 0.33 inches |
| Item Weight | 1.67 pounds |
| Manufacturer | Lepow Creative Technology |
| ASIN | B0B8NMVNMS |
| Screen Size | 15.6 Inches |
| Aspect Ratio | 16:9 |
| Total USB-C Ports | 2 |
| Resolution | 1920x1080 pixels |
| Refresh Rate | 60Hz |
| Image brightness | 350 Candela |
| Voltage | 110 Volts |
| Warranty Policy | 12+30 month Extended Warranty (registration required) |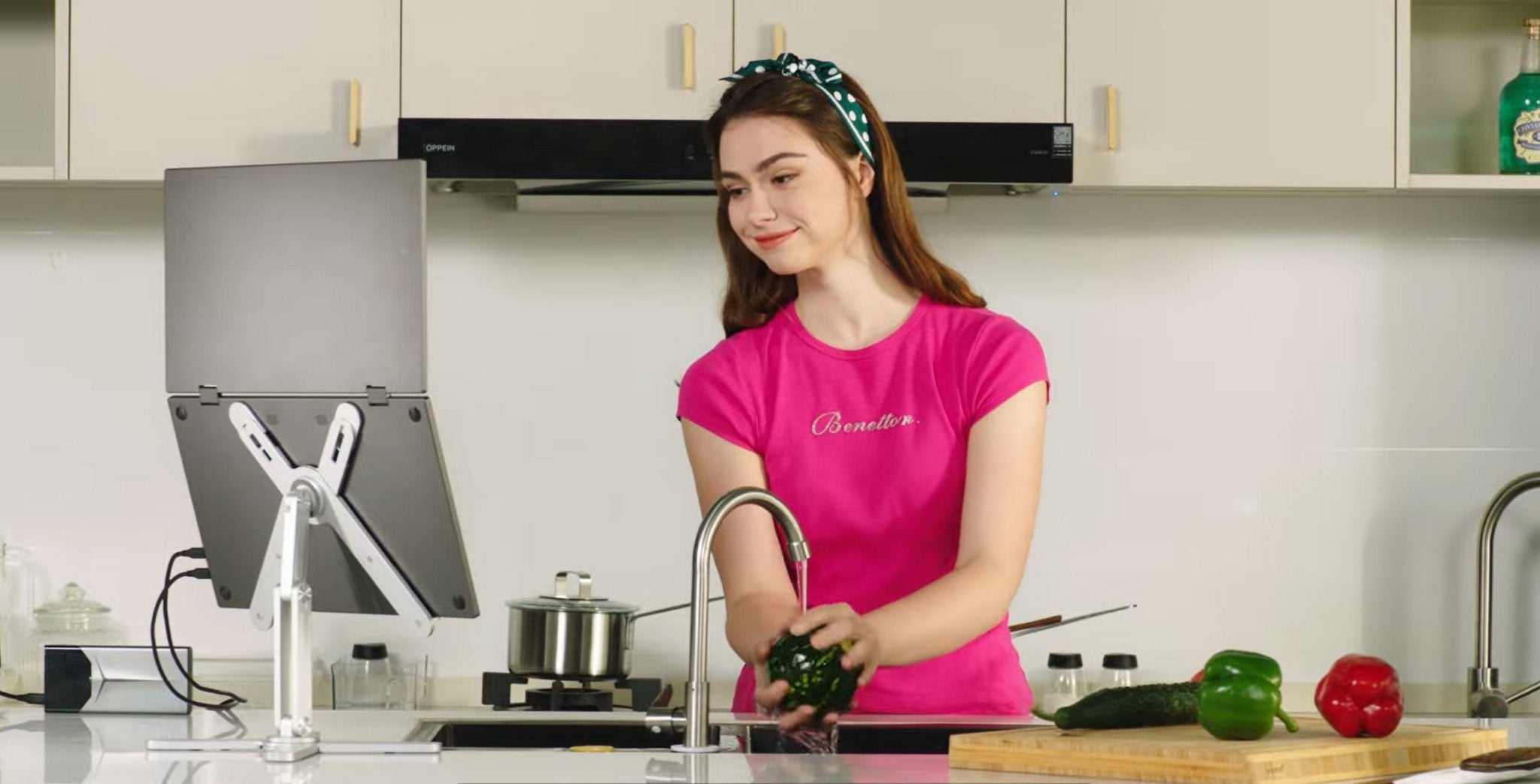 Lepow A Brand You Can Trust
Our customer advocates are standing by 24/7 to support you via email and social media. We also have a comprehensive, regularly updated help center for those who prefer to find help yourself. Or if you are feeling social, we have a supportive community of creators, small business owners, and marketers on social media
Products have reached consumers
Satisfied customers and five-star reviews
Customer Reviews on Amazon