Lepow D14s Portable Dual View Monitor delivers stunning 1920x1200 pixels resolution visuals with awesome color reproduction. The IPS screen delivers you a vivid image and an awesome viewing experience when extending your screen or playing games.
Multiple Devices Connection
Lepow monitor is compatible for Laptops, PCs, Phones, PS5, XBOX, Nintendo Switch etc. You can connect your devices to this portable monitor easily via USB Type-C port to play business presentations, games, videos, TV series, photos, etc.
Smart Cover & Screen Protector
The smart cover is made with a durable PU leather exterior, a soft lining to keep your monitor safe. It can fold into different positions to create a stand of reading, typing or watching. And the screen protector makes it fully protective from the scratches.
Slim, Lightweight & Portable
With a ultra-slim 0.61 inches profile when folded and just 3.68 Lbs, the D14s Dual View Portable Monitor is ideal for your life and work to make a simple setup on-the-go dual-monitor and mobile presentations.
2 built-in speakers efficiently helps display multi-media files especially when listen to music/watch movies/play games. HDR mode support excellent mainstream transmission so that you can enjoy great video transmission in game and other entertainment.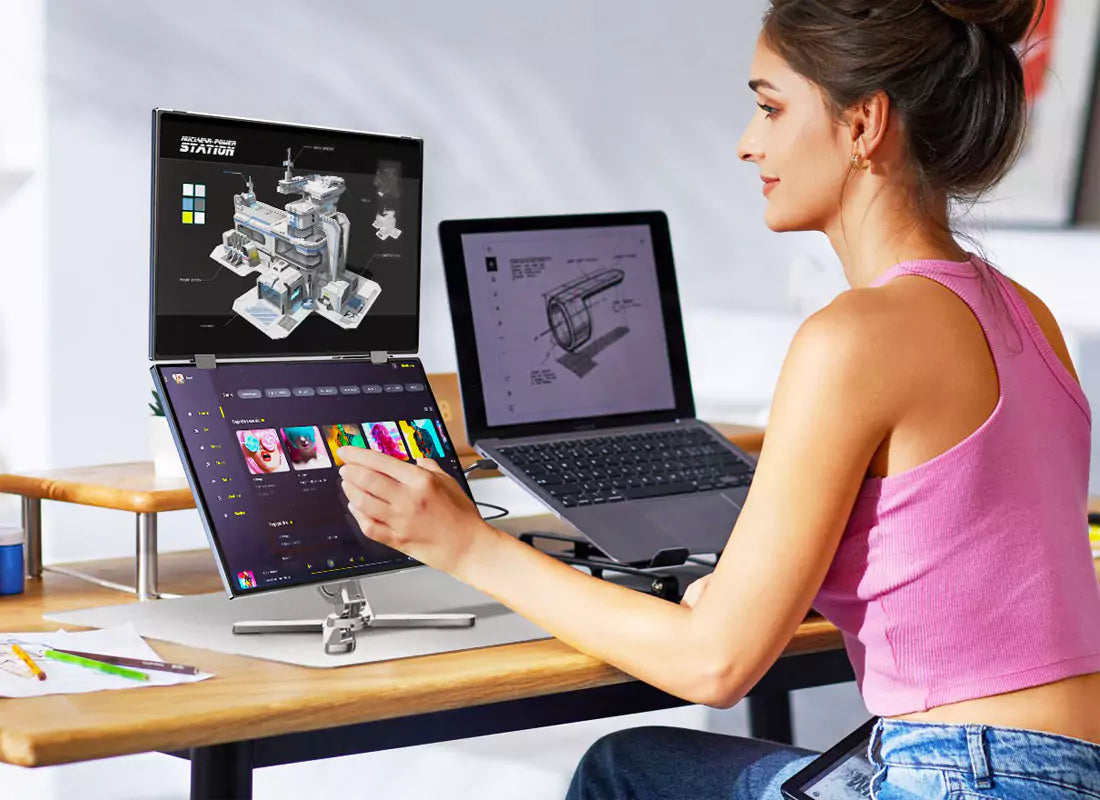 Crisp Visuals, Seamless Integration
Immerse yourself in stunning visuals with the high-resolution display of Lepow DualViews. There are two 14" screens, Full HD 1200p 60Hz and 300 Nits of brigthness. The monitors seamlessly integrate with your existing setup, providing a crisp and clear extension of your screen real estate.
Take entertainment on the go with the ultra-portable and foldable Dual View Monitor. Made of Aluminum Alloy Metal, it only has 3.68 Lbs and 0.61 inches thick when folded. Sleek and stylish, Lepow Dual View is engineered with an ultra-slim profile.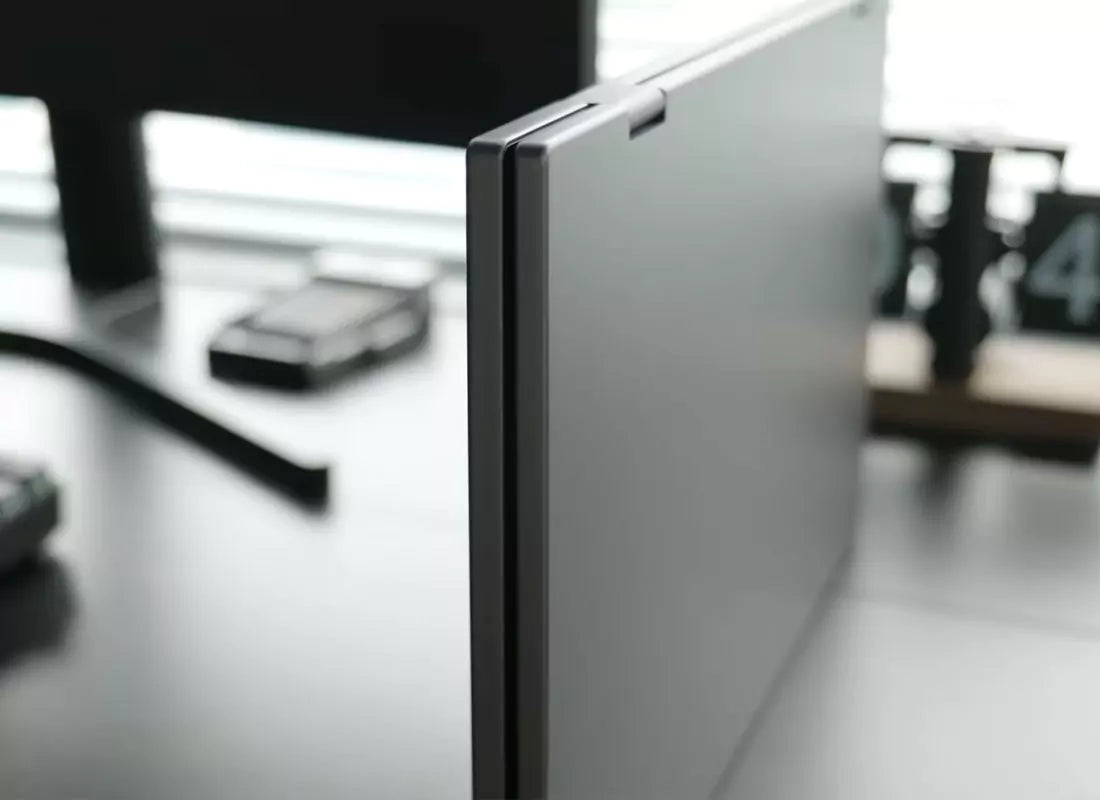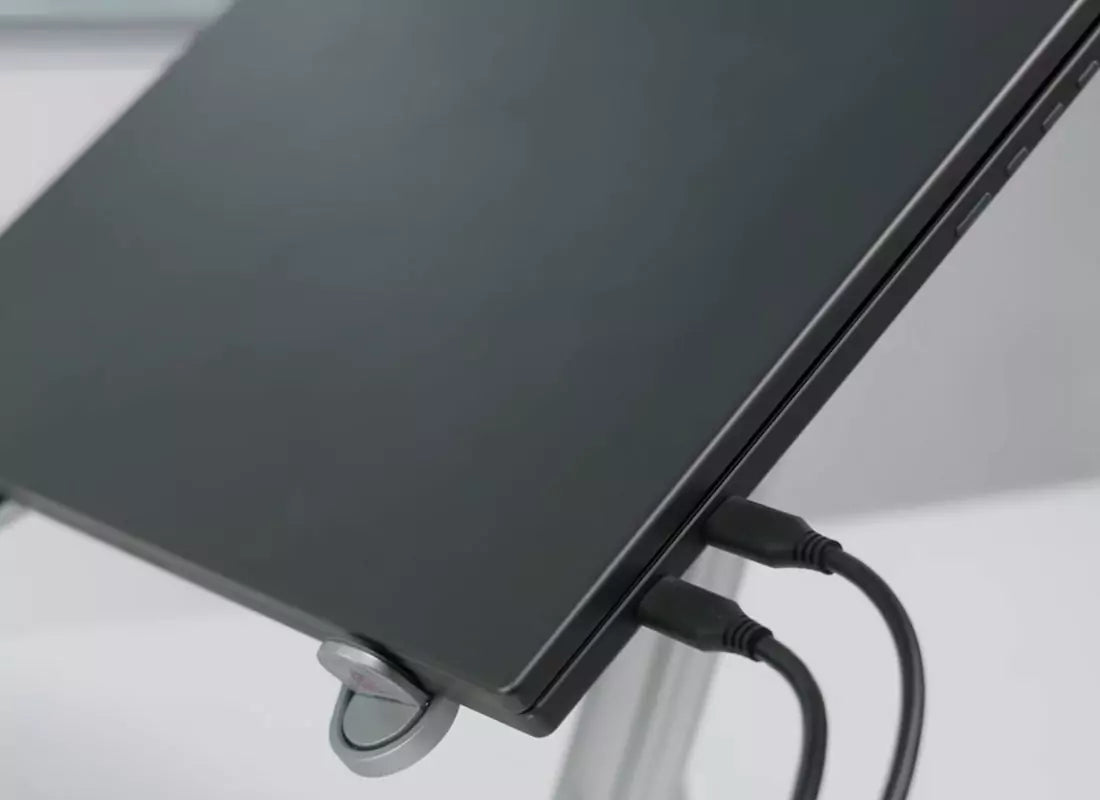 No complicated installations or technical expertise required, just plug-and-play the USB Type-C cable or a Mini HDMI cable and you're done. Easy and simple solution, ensuring that you can set up and start working within seconds. Maximize your efficiency without the hassle. Two cables come with the product in the box.
The Lepow Portable Dual View Monitor connects with everything everywhere. It is compatible with a wide range of devices such as Laptops, PC, Tablets, Mobile Phones, Playstation, Xbox, Nintendo Switch, SteamDeck and works perfectly with operating systems such as Windows, Mac, Chrome, iOS and Android.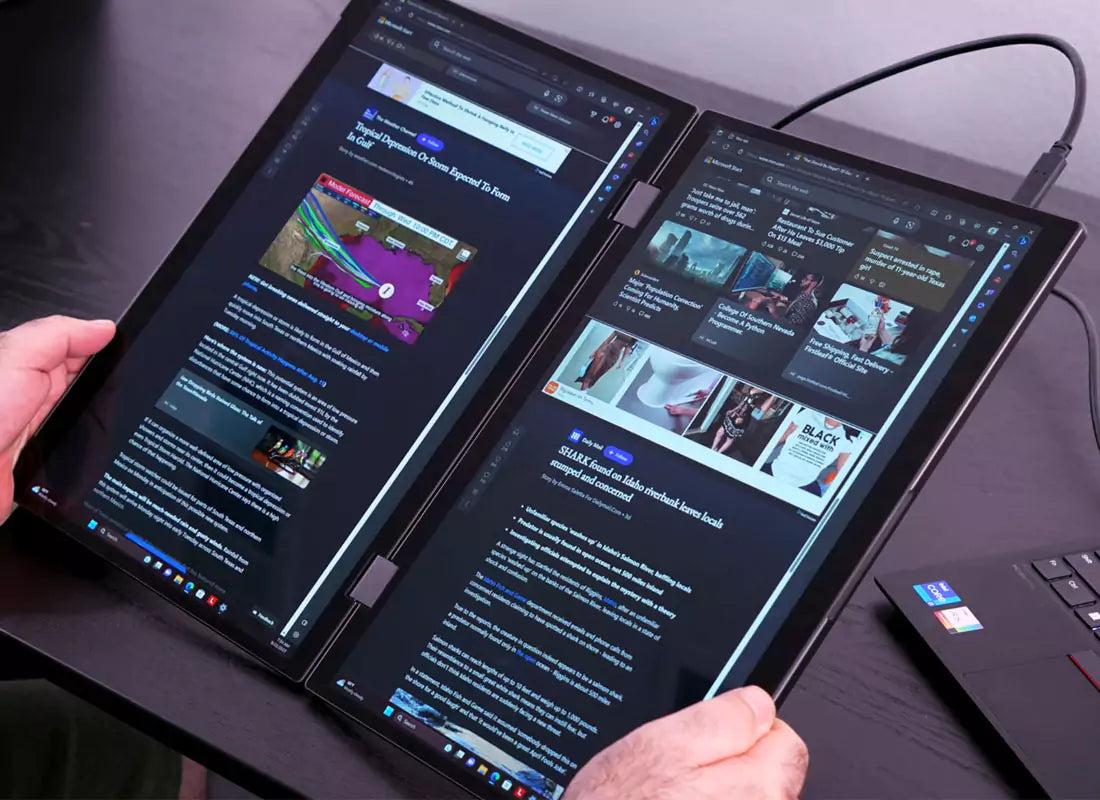 Set up your Dual Monitors in various configurations to suit your needs. Choose what works best for you: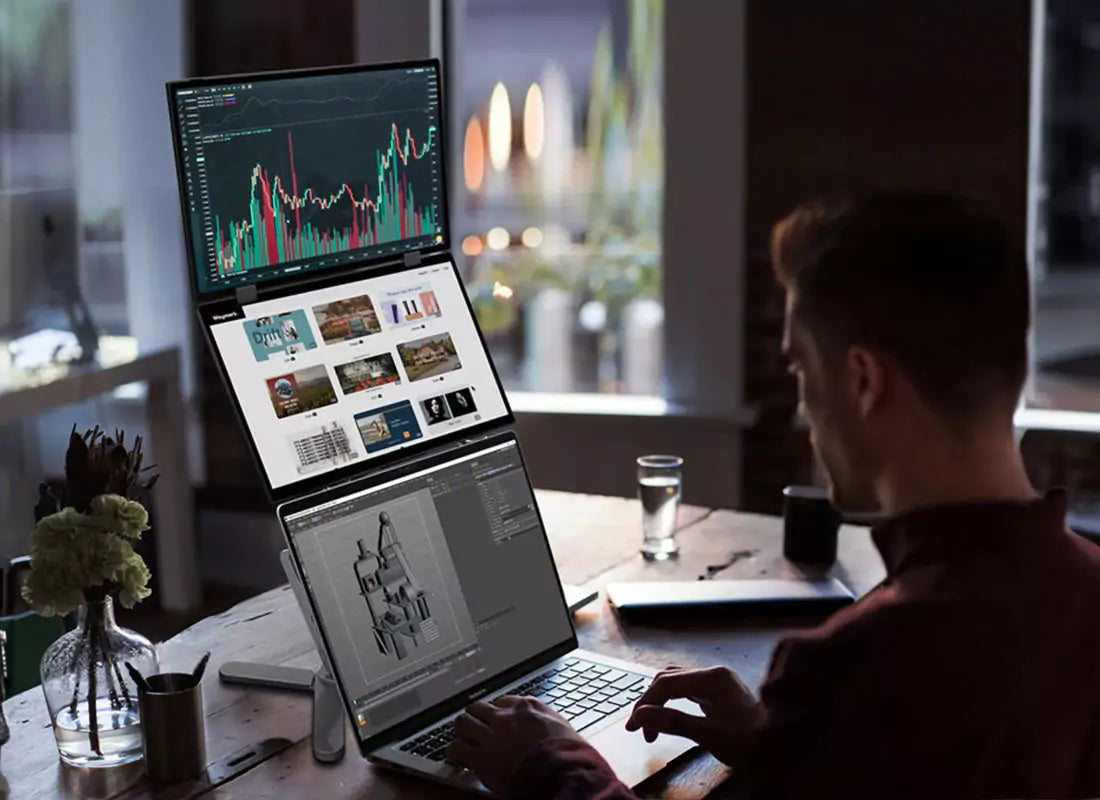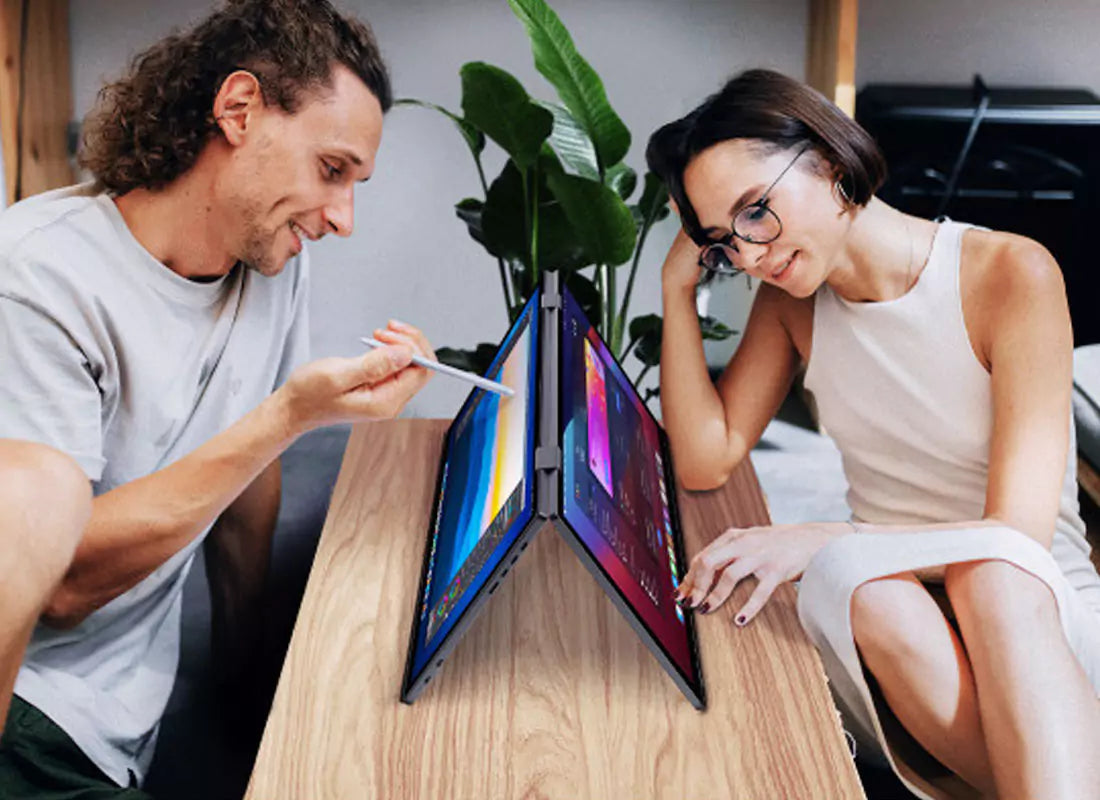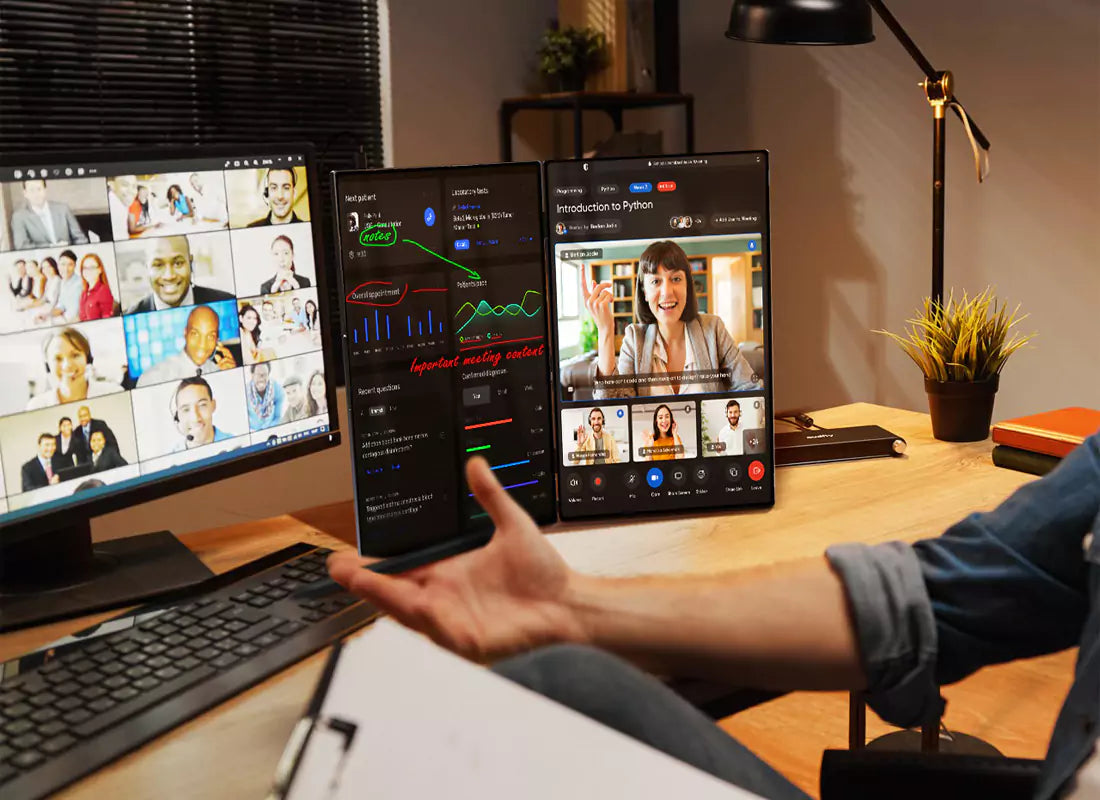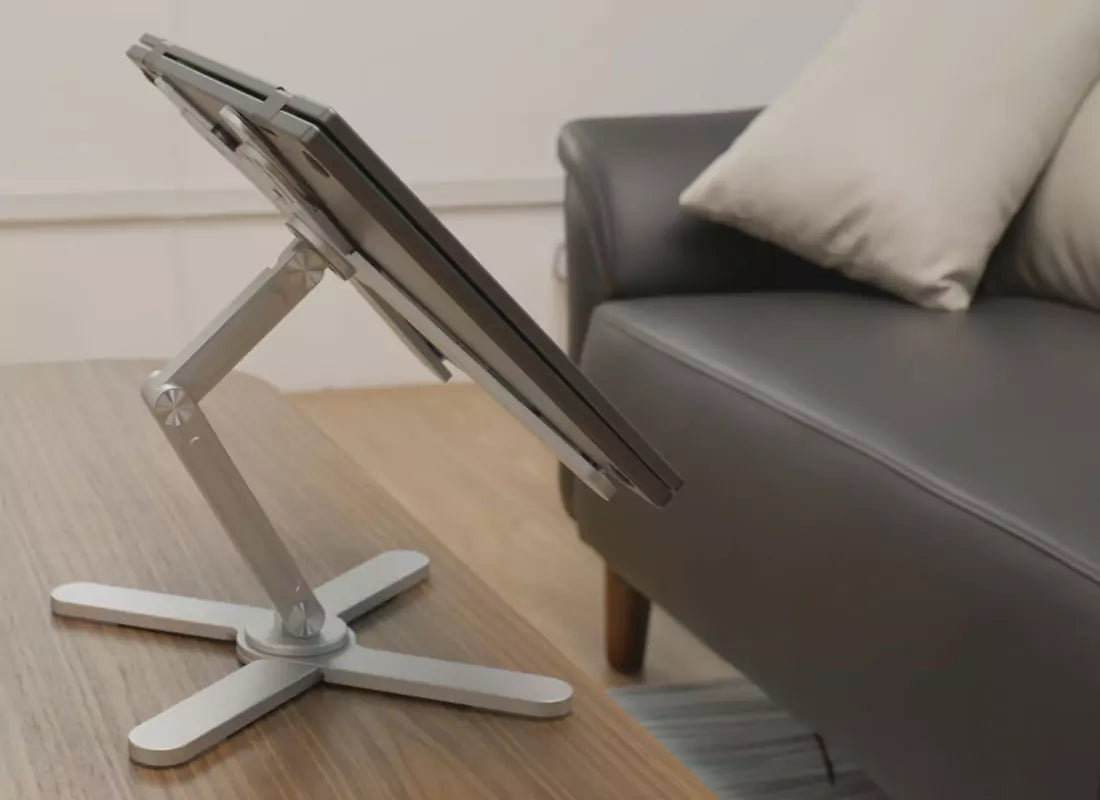 Is your life on the road? This portable monitor is easy to carry, lightweight, thin, folds 360° and fits in any backpack. Enhance your workflow whether you're in the office, at home, or on a trip. Work and Play anywhere.
Maximize your workspace with the Dual View monitor. Multitasking has never been easier, allowing you to seamlessly switch between applications and accomplish more in less time.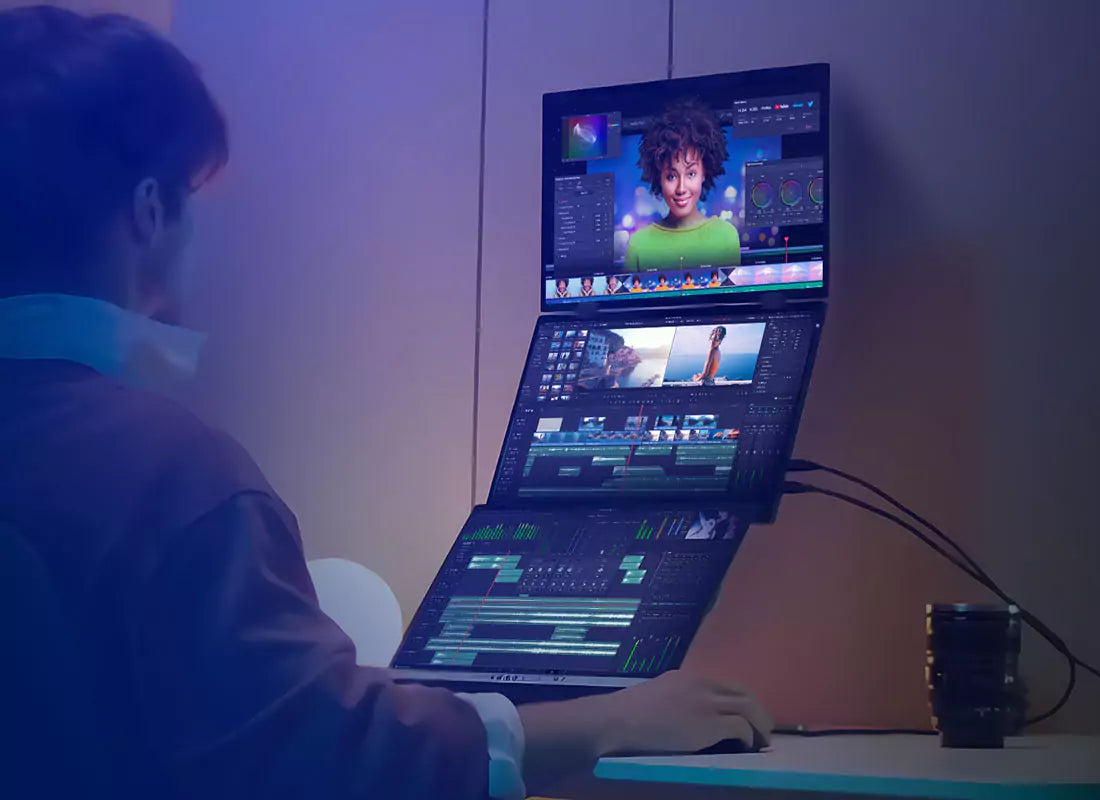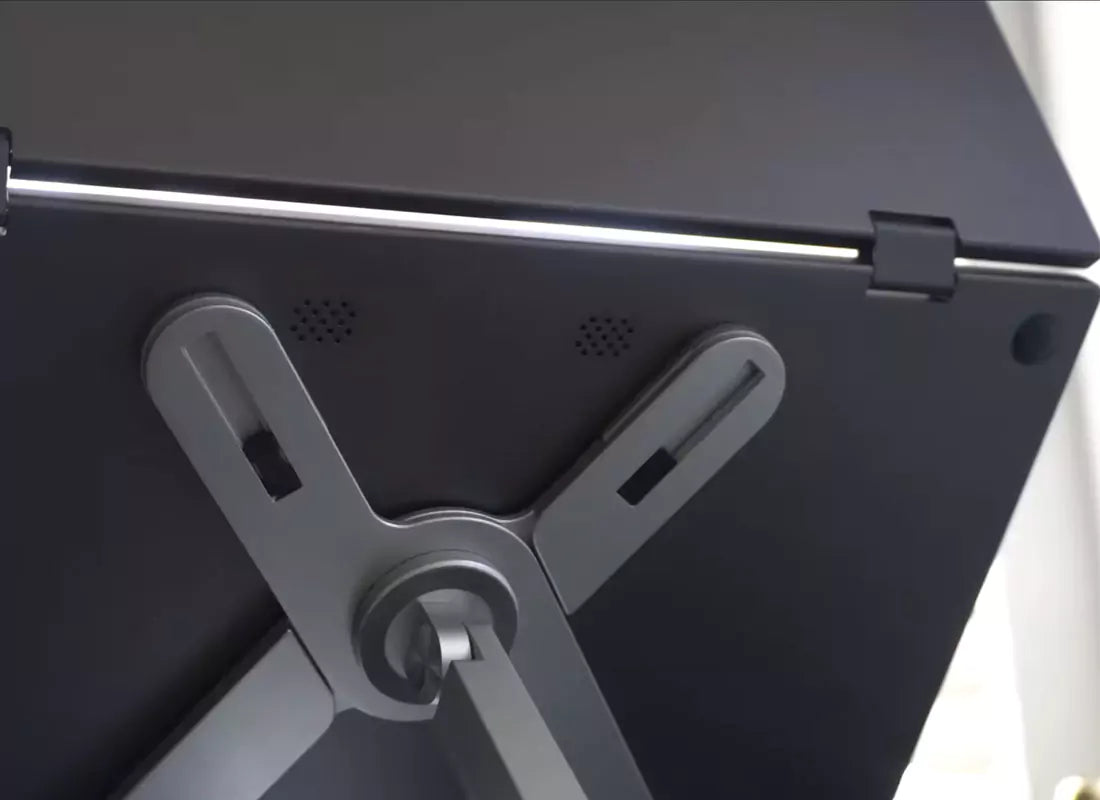 It has two built-in 2W speakers on the back of the portable display, which deliver booming sound with crystal-clear audio quality. You can get immersive listening enjoyment when watching movies/playing games/listening to music, without any wires, and without the hassle.
Redefine the way you play with Dual View Monitor, expand your field of view, no more missed details, catch every subtle movement and dominate virtual worlds! Play on one screen and streaming on the other, you can easily view a chat and respond to your viewers in real time.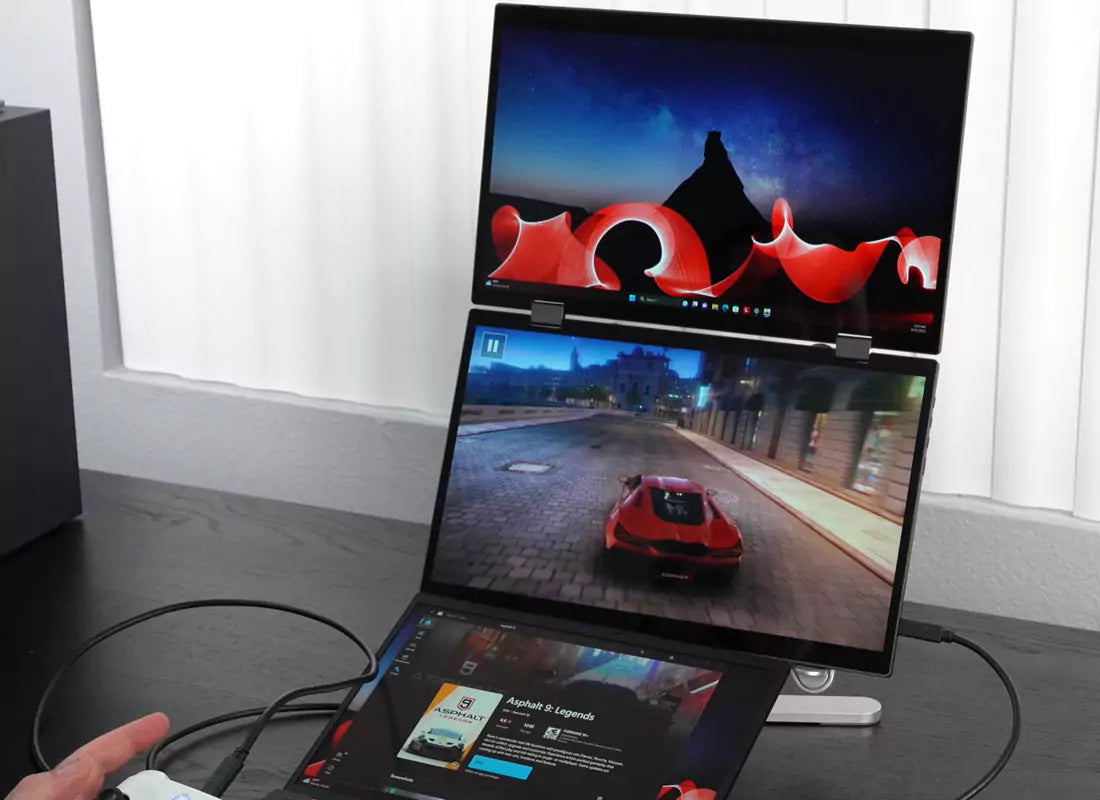 Specifications
D14s Dual View Portable Monitor
Touch/Pen-Controlled
Not Available
Panel Type/Size
IPS 2x 14 inch
Resolution
1920 x 1200 pixels
Refresh Rate
60Hz
Response Time
10ms
Aspect Ratio
16:10
Contrast Ratio
1000:1
Color Gamut
45% NTSC
Display Colors
16.7 Million Colors
Brightness (Typ.)
300 (+-30) Nits
View Angles
85/85/85/85 (Typ.)(CR≥10)
Power Adaptor
PD 65W
Voltage
110 Volts
Connectivity
4 Full Function USB Type-C Port (Video Signal, Power Supply) and 2 Mini HDMI port (Video Signal)
Fold Angle
0~ 360°
Speaker
2x 6Ω 2W on the bottom
Keys
3 Keys: Menu/Power, Up/+, Down/-
Compatible Systems
Windows, Mac, Chrome OS, Android, iOS
Shell Material
Aluminum Alloy Metal
Item Weight
3.68 Lbs
Dimensions
Folded: 318.4mm x 218.5mm x 15.5mm
Unfolded: 318.4mm x 440.2mm x 7mm
Portable Monitor for Gaming
Build your gaming setup anytime, anywhere with the Lepow portable monitor, connect your Xbox Series S, PS5, Nintendo Switch or even the Steam Deck via USB-C or Mini HDMI and play wherever you want!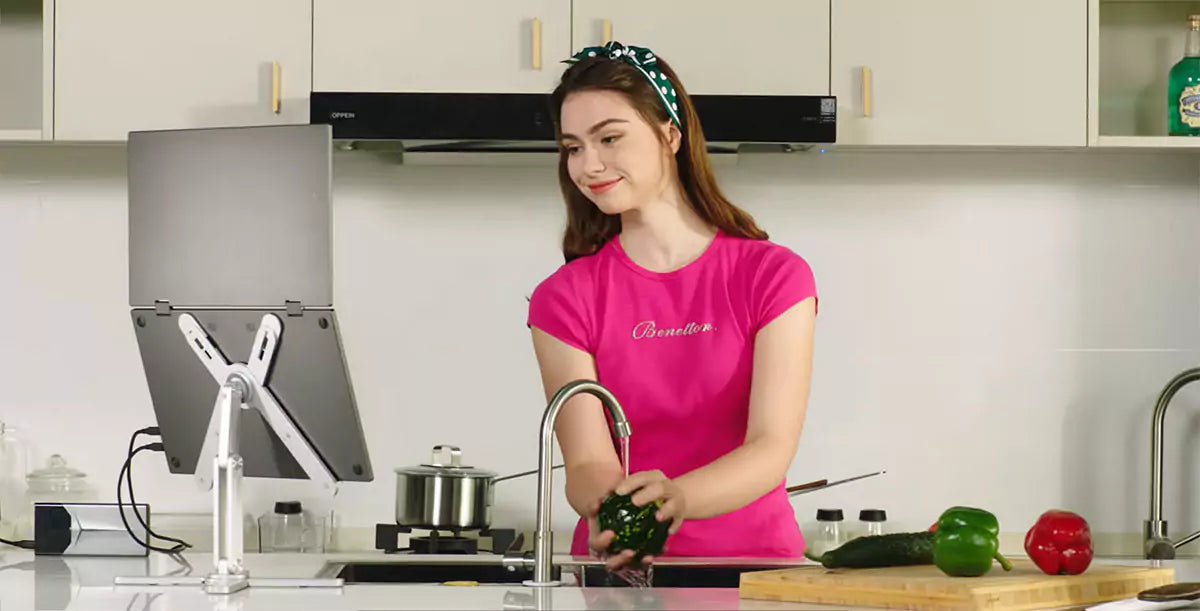 Lepow A Brand You Can Trust
Our customer advocates are standing by 24/7 to support you via email and social media. We also have a comprehensive, regularly updated help center for those who prefer to find help yourself. Or if you are feeling social, we have a supportive community of creators, small business owners, and marketers on social media
Products have reached consumers
Satisfied customers and five-star reviews
Customer Reviews on Amazon