Why choose Lepow Z1 Portable Monitor for remote work?
The emergence of the COVID-19 has changed our lives completely, especially in this new era where telecommuting has given many of us the opportunity to continue working from home.
Having an external monitor connected to your laptop is a great way to work much more productively and comfortably, as it expands the viewing capacity and allows for a multitasking space.
Introducing our Lepow z1 portable monitor, a great option for implementing a new monitor in your workspace.
Top pick Monitor from CNET editors
2021 The Best Portable Monitor Brand
The very best portable computer by The Strategist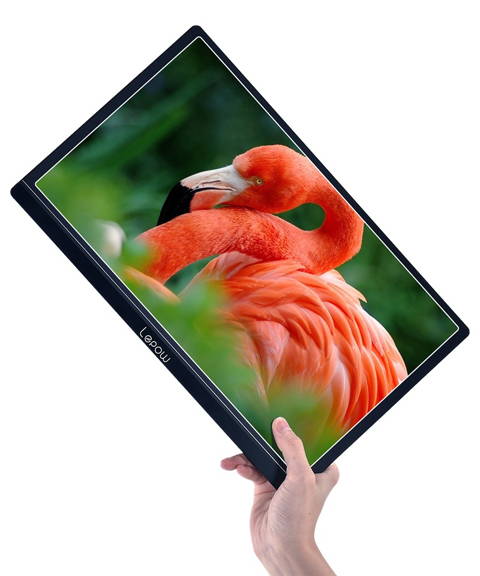 Top pick budget portable monitor by Stealth Optional

Best portable monitors of 2022 by Pop Science

Best high-end portable monitor by BestReviews

Why Lepow? Here are some advantages for your work from home:

Greater visualization of information
The Portable Computer Monitor will help you to be able to display more important data, without the need to strain your eyes or look for open documents between tabs. In addition, our Portable Monitor for Laptop has an ideal resolution so that you will not have problems when viewing the content.
If you have a laptop, you will have the possibility of moving your workspace to the place you need, so it is important to have gadgets that do not take up much space or are lightweight. With our Portable Screen For Laptop you won't have to worry about those problems.
Let's face it, not everything is work, we also need fun time, that's why our Portable External Monitor offers you the possibility to function as an external monitor, without the need to be connected to a computer, perfect for lovers or owners of a nintendo Switch, which makes it the ideal complement for gaming lovers.
The external monitor is an ideal complement if your goal is to be more productive, or perhaps if you want to do your work while watching a series. The possibilities increase and you are the one who decides how to take advantage of it. Our z1 Lepow Monitor Portable is priced at $ 250, but will be on promotion for a limited time, leaving the price at $199, take advantage of the offer that will not last long. You can check here.