-Full HD IPS Screen-Lepow portable monitor delivers clear, right images from a full viewing angle and protects eyesight.

-Optional Display Modes-The 1080P portable monitor supports duplicate mode and extended mode as a second screen.

-Wide Compatibility-Equipped with various connecting ports, this monitor allows wide compatibility with most devices.

-Ergonomic Design-Its portable design with a kickstand makes it easy to carry on the go for business and traveling.

-Audio-visual Enjoyment-2 built-in speakers provide you with high-quality sound and immersive entertainment experience.
-Dimensions: 14.56 x 8.89 x 0.27 inches

-Weight: 1.61 pounds

-Panel: IPS

-Resolution: 1080P
-Lepow Portable Monitor
-Mini HDMI to HDMI Cable
-Type C to Type C Cable
-Mini DP to Mini DP Cable
-Type C to USB A Cable
-Wall Charger
-Screen Protector
USB and Type-C Port
Lepow 15.6 inch portable monitor is equipped with USB and USB-C ports. Only one USB cable or Type-C cable is needed to realize high-definition transmission of video signals, providing you a vivid image and an awesome viewing experience.
Subheading
Portable Gaming Monitor
If you are interested in playing high-resolution games on a monitor with your PS3, PS4, XBOX ONE, Wii or Nintendo Switch etc, and want to have a great gaming experience, then Lepow portable monitor is your best choice. At 1080p HD resolutions, bright colors and vivid images that will make your gaming experience enticing and thoroughly entertaining.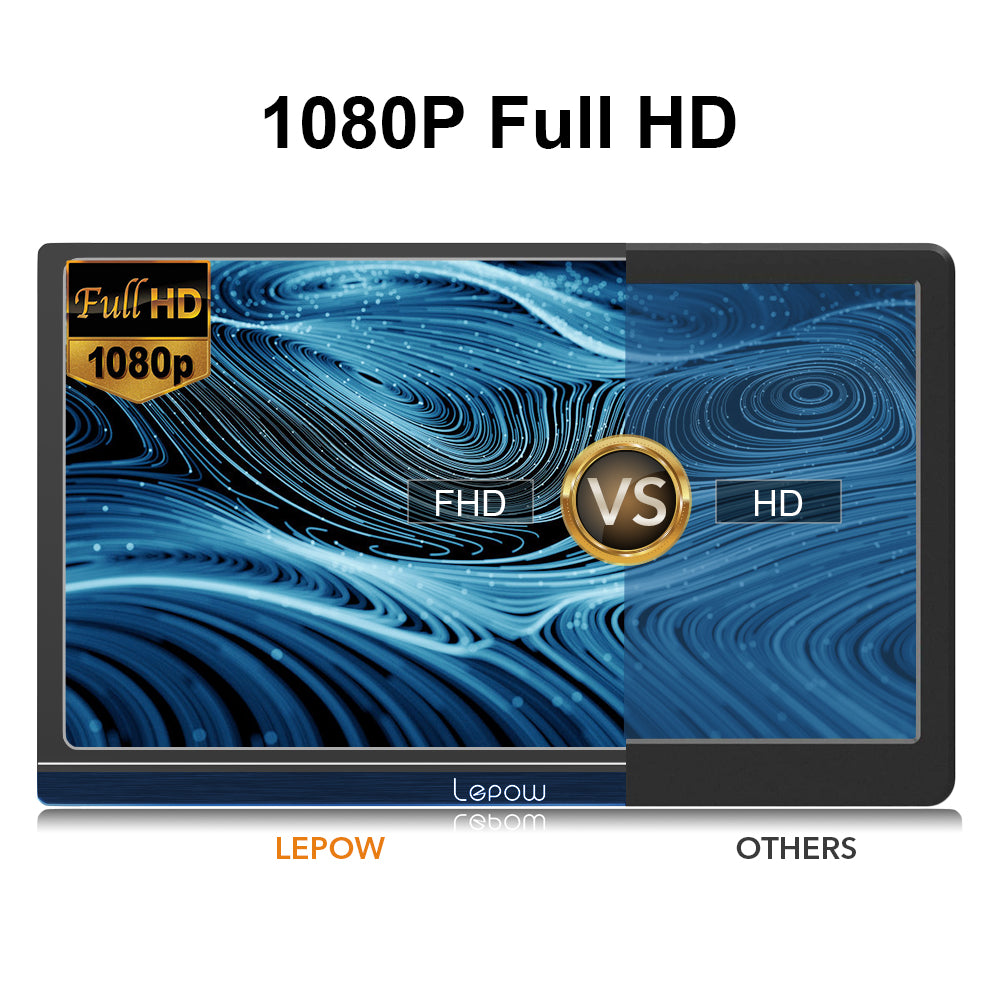 Full HD 1080P IPS Screen
Lepow USB C Monitor delivers stunning 1920 x 1080 resolution visuals with awesome color reproduction. The 15.6 inch Full HD IPS screen use eye protection that keeps your eyes from getting tired during prolonged use.